eBakery references – social media cooperation with E.Thust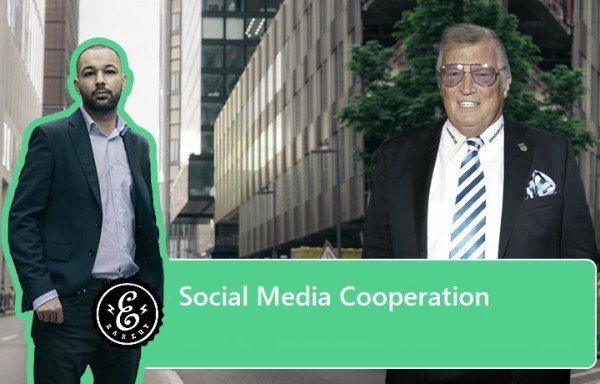 Social media is becoming more and more important, both for the type of social communication and for the external perception of companies and personalities. Eberhard Anton Thust, better known under the stage name E. Thust, the boxing promoter awarded the golden badge of Honor in German professional boxing and an honorary member of the Association of German Professional Boxers, is an honorary member of the Association of German Professional Boxers absolute thoroughbred manager and knows what modern marketing is all about. Together with the e-commerce agency eBakery, Thust has completely revised its social media strategy and adapted it to current requirements.
"Life is a fight"
E.Thust, whose motto is "Life is a fight", is known to most people in connection with the Klitschko brothers, whose first five professional fights were organized by him. He is also associated with other big names in the boxing world. He is also a co-founder of the World Fight Club (WFC), sometimes a darling, sometimes a "bad boy" of the media world throughout his life. As an outstanding cult figure in German boxing, Ebby Thust maintains friendships with boxing legends Mike Tyson and was also in close contact with Muhammad Ali and Max Schmeling.
But just as boxing times have changed, so has marketing. The internet in particular has not only changed the way marketing is done, it has almost revolutionized it. According to his own statements, E.Thust originally had no idea about the internet, social media, search engine optimization, etc. Nevertheless, he always approached this topic openly and constructively. At the time, he created his very first website, ebby.de, entirely on his own. In the meantime, however, Thust is also very active online with strong platforms such as boxen1.com.
Thust's voice carries weight.
To further promote his awareness and raise his brand to a contemporary level, E.Thust contacted the e-commerce agency eBakery, which is now helping him with the management of his social media channels. Together they have developed a concept to help Ebby achieve new heights. Given his merits in boxing and his commitment to promoting women in professional boxing, Thust's voice carries weight in the boxing world, and the entire boxing industry can benefit from his presence on social media. The power of social media today can be seen regularly. Comments or tweets can attract a lot of attention, with positive or negative consequences. In order to operate successful social media marketing, in addition to experience, you need a sure instinct.
Experience and instinct
The eBakery agency has already designed or optimized numerous social media appearances, including those of the singer, actress and presenter Daisy Dee. The social media agency, which already has more than 10 years of experience in online marketing, has a team of specialists and knows exactly how important the inclusion of social media in marketing strategies is nowadays. In this way, the eBakery can develop individual concepts and strategies that ensure sustainable success on social media. Ebby Thust and other prominent customers are satisfied with the successful cooperation. References and information about the services of the agency can be found at ebakery.de
https://ebakery.de/en/social-media-agency/
Media Contact
Company Name: EBakery
Contact Person: Mohamed Ali Oukassi
Email: Send Email
Phone: +49 (0) 69173265820
Country: Germany
Website: https://ebakery.de/en/