E-Tank: The strongest partner in e-sports life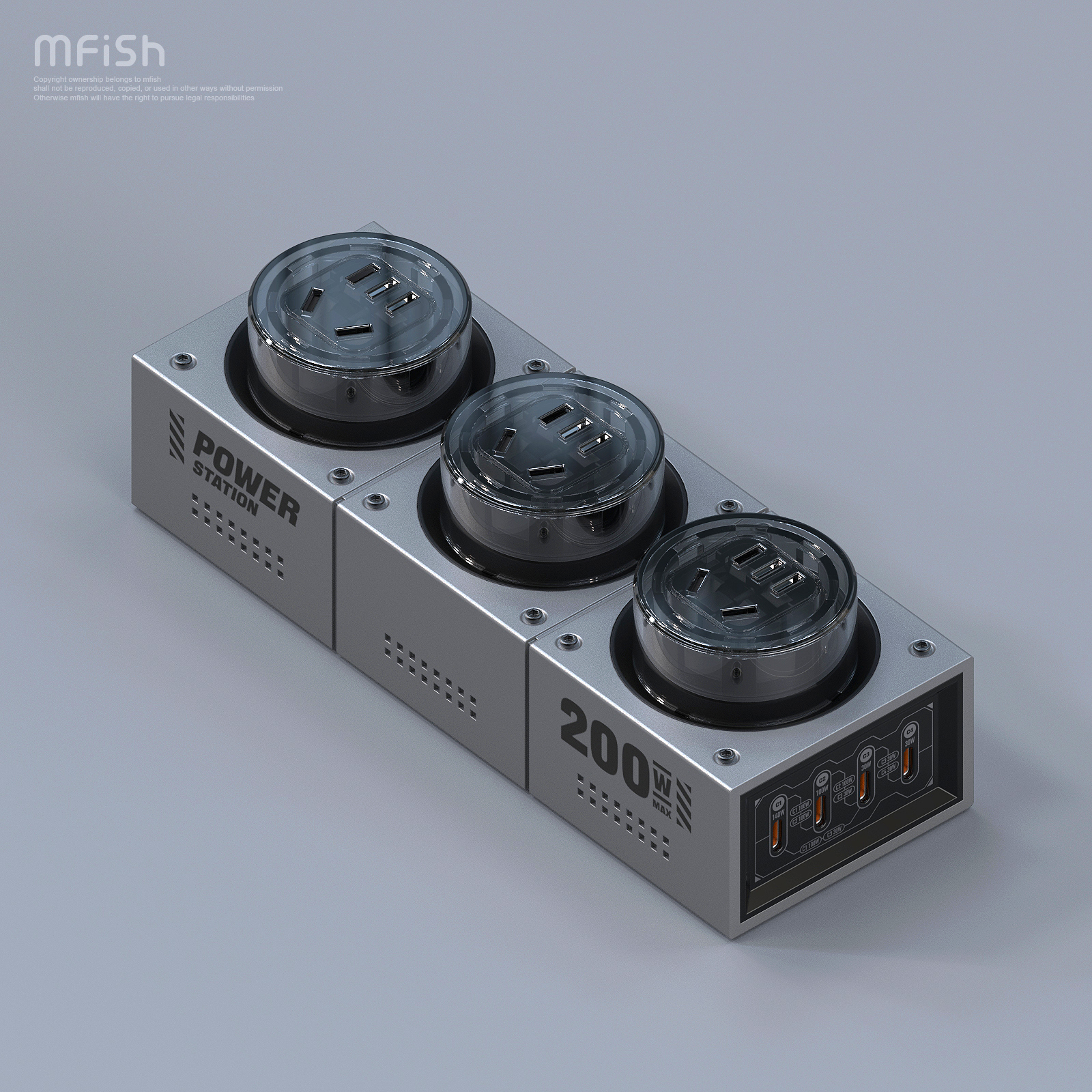 RGB Lights/High-speed E-sports Life/Entertainment & Work/GaN Tech/Three Colors/200wPD 3.1 Fast Charging Technology/Touch Switch
MFiSh is a brand that represents the fusion of art and technology, creating products that transcend boundaries and ignite the imagination. At the core of our brand is the belief that technology can have a soul and that digital devices can be more than just a means to an end. We create products that inspire and elevate, products that have a soul and a purpose.
MFiSh's latest release, the E-Tank gaming power strip, embodies this ethos. The E-Tank is not just a power strip; it's a game-changer. With its stunning RGB ambient light, 200W fast charging, and stable current output, the E-Tank is the perfect companion for gamers who demand the best. The five-fold protection mechanism ensures uninterrupted gaming, free from unwanted noise and distractions.
But the E-Tank is more than just a tool for gaming; it's a work of art. The sleek and modern design of the E-Tank is a reflection of our brand's commitment to aesthetics and innovation. It's not just a device; it's a statement. The E-Tank represents the perfect fusion of form and function, and it's the ideal addition to any gaming setup.
Whether you're a casual or professional gamer, the E-Tank is the perfect companion for your gaming journey. It provides the power and protection you need to take your gaming experience to the next level. E-Tank will meet you on Kickstarter soon, experience gaming like never before with the E-Tank.
To learn more about the E-Tank, visit the Kickstarter page.
Media Contact
Company Name: XSHOW innovation
Contact Person: WANG FENG
Email: Send Email
Country: HongKong
Website: https://www.kickstarter.com/projects/mfish/e-tank-fuel-your-gaming-with-high-performance-power-strip