Author's Tranquility Press Presents Michael Tavella's Gripping New Book "The Light in the Ruins"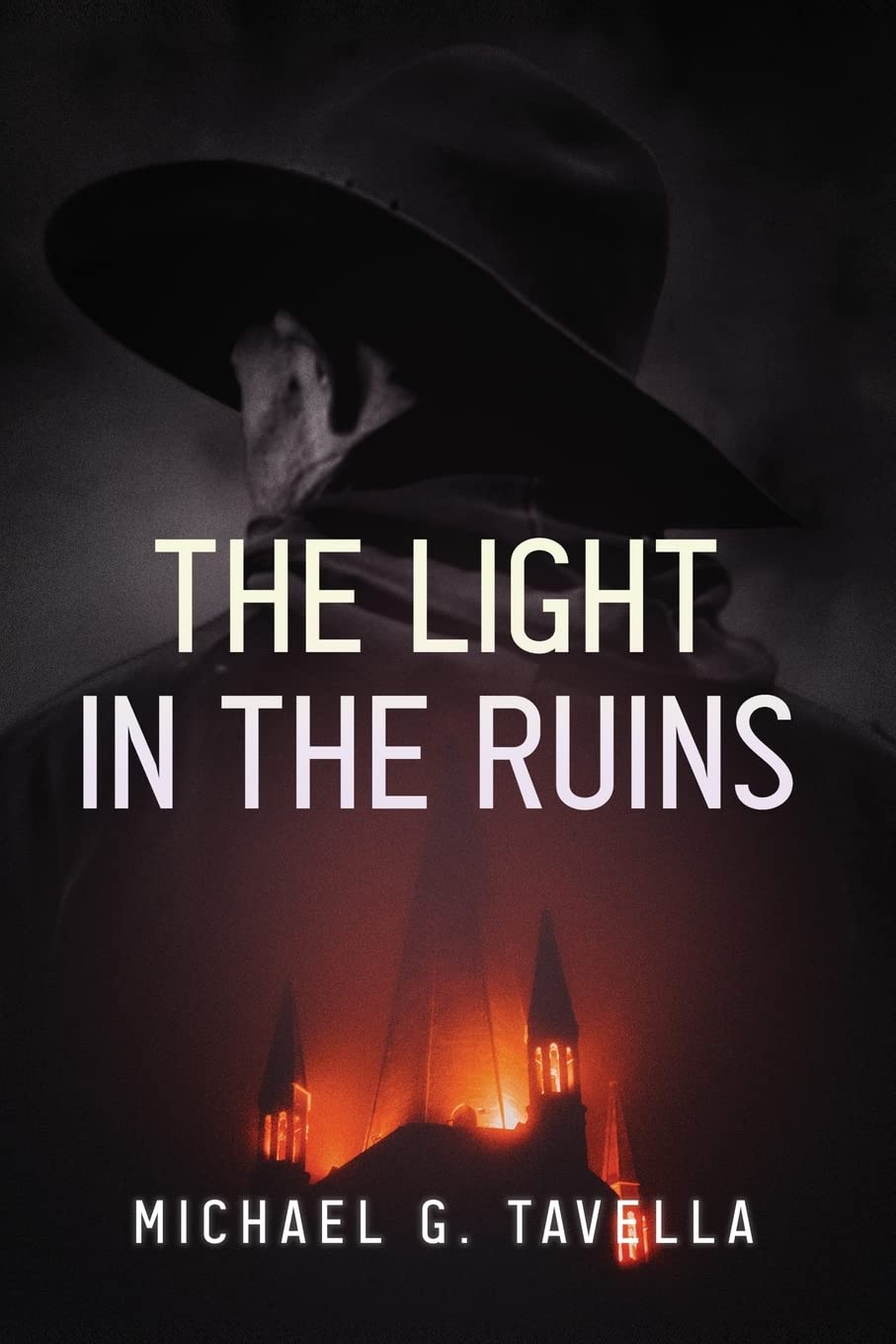 In a world plunged into darkness, one man's faith is put to the ultimate test. "The Light in the Ruins" is a thought-provoking novel by Michael Tavella that explores the battle between good and evil in a post-apocalyptic world.
Set in the Twenty-second Century, the book introduces readers to Jonathan Klug, a Lutheran pastor in Felderheim, Pennsylvania, who struggles with his faith and ministry. However, everything changes when he receives a call from God to build a new community, Sublacum, near the ruins of a church. Certain people have claimed to have seen a pillar of light on Saint John's night, December 27, in that very location, and Jonathan discovers a document that confirms his call. He realizes that God has enlisted him for this mission, and he embraces it wholeheartedly.
While Jonathan is building a community of light, Frank Sulla, a wealthy businessman, sees an opportunity to gain power and control the region. He makes a deal with the devil and signs his name in blood. Nikolaos Kakos, his advisor and guide, is an emissary of evil.
As Jonathan and Sulla's paths cross, the battle between good and evil intensifies, and it requires sacrifice and loss of life. Both Jonathan and Sulla have advisors who guide them through the crisis, but one looks to the Word of God, while the other serves the devil.
"The Light in the Ruins" is a riveting tale that tackles themes of faith, sacrifice, and the ultimate battle between good and evil. Tavella's storytelling is masterful, and the characters are well-developed, making it easy for readers to empathize with their struggles. The novel is a reminder of the importance of faith and how it can guide us through even the darkest of times.
In the words of Michael Tavella, "The Light in the Ruins" is a story of hope, faith, and redemption. It is a call to action for those who believe that good will always triumph over evil. "The Light in the Ruins" is a must-read for anyone who enjoys thought-provoking and inspiring literature.
"The Light in the Ruins" is available now on Amazon, and it is a perfect addition to your reading list.
About Author's Tranquility Press
Author's Tranquility Press is a top publicity agency known for delivering innovative solutions designed to help writers across genres to reach a wider audience. The company combines the use of the latest technologies and the expertise and diverse experience of the team to provide quality, relatable content to as many people as possible, irrespective of their location across the globe.
Media Contact
Company Name: Author's Tranquility Press
Contact Person: Patricia Adams, Marketing Supervisor
Email: Send Email
Phone: (866) 411-8655
Address:3800 CAMP CREEK PKWY SW BLDG 1400-116 #1255
City: Atlanta
State: Georgia, 30331
Country: United States
Website: www.authorstranquilitypress.com