Chinatop Marketing Unveils Bold Plan to Bring Global Brands to China's Booming Market.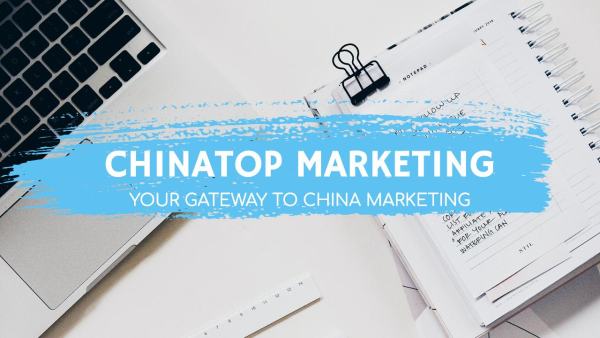 Chinatop Marketing, the powerhouse of China's marketing industry, is proud to announce the launch of their new global campaign, designed to open up the vast, untapped potential of China's lucrative market to brands worldwide. With our unparalleled expertise and extensive network, we are the ultimate gateway to your success in China. From market research and strategy development to full-scale implementation, our team of seasoned professionals will guide you every step of the way, ensuring maximum impact and ROI.
With a booming economy and a population of over 1.4 billion, China offers tremendous growth potential. However, due to language barriers, cultural differences, and complex regulations, entering this market can be a daunting task for foreign brands.
To help overcome these challenges, Chinatop Marketing is now offering comprehensive marketing services to foreign brands and industries looking to enter China in 2023. With a proven track record of success in various industries in China, Chinatop Marketing is dedicated to helping overseas brands expand their business and stand out in the complex and ever-changing Chinese market.
One of the success stories of Chinatop Marketing is the Munduk Moding Plantation hotel from Bali, Indonesia. Prior to the pandemic, the hotel gained immense popularity in China due to its infinity pool. As China's restrictions have eased, the hotel reached out to Chinatop Marketing to increase its exposure and attract Chinese tourists. Chinatop Marketing conducted detailed market research and customized a marketing plan that included news releases, word-of-mouth marketing, and KOC NOTES campaigns on Xiaohongshu, a popular social media platform in China. The marketing services not only established the hotel's reputation and credibility, but also generated direct bookings through social media.
Another example of Chinatop Marketing's successful services is in the education industry. With many American high schools restarting their recruitment programs in China, Chinatop Marketing helped the Think Global School from New York with a series of Baidu marketing campaigns, resulting in the brand gaining significant positive exposure on China's largest search engine. Chinatop Marketing also had the honor of hosting a representative from Woodstock Academy in Shenzhen ,China and promoting her trip to China through news releases and media coverage.
In the gaming industry, China has been the world's largest market for years. Chinatop Marketing is proud to have helped Deadly Broadcast, a horror live-streaming game from Turkey, achieve 80% of its global downloads in China through a series of marketing campaigns. The downloads increased by 10 times after the marketing efforts.
It's clear that effective marketing methods can help overseas brands enter and expand in the Chinese market. At Chinatop Marketing, our goal is to provide comprehensive and tailored solutions for the Chinese market to help our clients stand out in the complex and ever-changing landscape. With Chinatop Marketing, entering and succeeding in the Chinese market is no longer a daunting task.
Chinatop Marketing is thrilled to announce that it offers a wide range of online promotion channels to help brands increase their visibility and attract more customers. Our diverse promotion channels include news media, WeChat, Douyin (TikTok), Xiaohongshu (Little Red Book), Baidu SEO/SEM, Weibo, Q&A on various websites, and short video platforms.
Our team of experienced and skilled professionals such as brand planners, graphic designers, copywriters, new media specialists, and translators are passionate about providing the best solutions for your brand promotion needs. They work tirelessly to create a powerful online presence for brands and help them achieve their marketing objectives.
"At Chinatop Marketing, we are dedicated to helping oversea brands succeed in the online space by offering a range of effective promotion channels and exceptional services," said Chinatop Marketing spokesperson. "We take pride in our positive development trend over the years, and we look forward to continuing to innovate and lead the online marketing industry."
Get started now and unlock the limitless possibilities of the world's largest consumer market with Chinatop Marketing – Your Gateway to China Marketing, by visiting our website at www.chinatopmarketing.com or contacting us at [email protected] to learn more about our online promotion channels.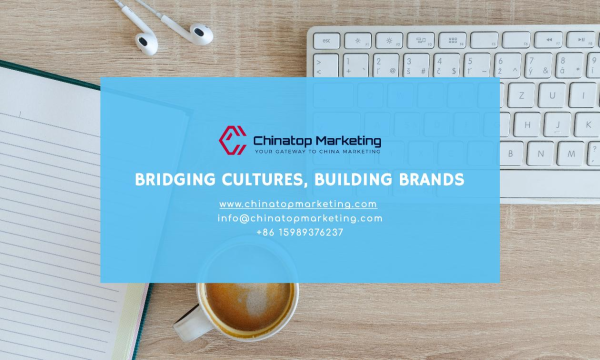 Media Contact
Company Name: Shenzhen Chinatop Marketing Management Co.,Ltd
Contact Person: Jane Yu
Email: Send Email
Phone: 86 18025373941
Country: China
Website: www.chinatopmarketing.com