Professional Network Marketer Dennis Loos Shares Strategies on Finding Success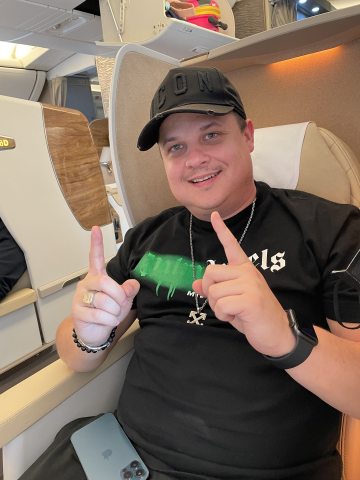 Dennis Loos, a professional network marketer, with his company, Infinity Income Team, is glad to announce its successful endeavors across the globe. The business tycoon has taught hundreds of individuals in the industry strategies in network marketing, and for the next 10 years, his goals are equally ambitious – create 250 millionaires!
"I am a professional Network Marketer and at the moment flying around the world to teach my team and Partners from our company how they can attract more people. If you ever wonder how you can become successful in network Marketing just contact me. I will give you an exact plan of what you need to do to become successful", says the CEO of Infinity Income Team, Dennis Loos.
Through his social networking sites, it can be seen that Dennis is a motivated and determined individual. He offers his followers tips and advice on how to further their careers from the lessons he has learned through experience.
Infinity Income Team comprises talented individuals who work alongside Dennis in training and conducting workshops across the globe.
Dennis Loos is currently based in Dubai, where he pursues his career in network marketing. Along with his team, he hopes to expand his reach, training eager businessmen on how to grow their companies through effective network marketing. Dennis has conducted seminars in several Asian and European countries.
Media Contact
Company Name: D.L Network FCZ
Contact Person: Dennis Loos
Email: Send Email
Country: United Arab Emirates
Website: www.Dennis-Loos.com