Bright Health Expands Into Miami Dade And Broward County Including ACA Obamacare Plans For The 2021 OEP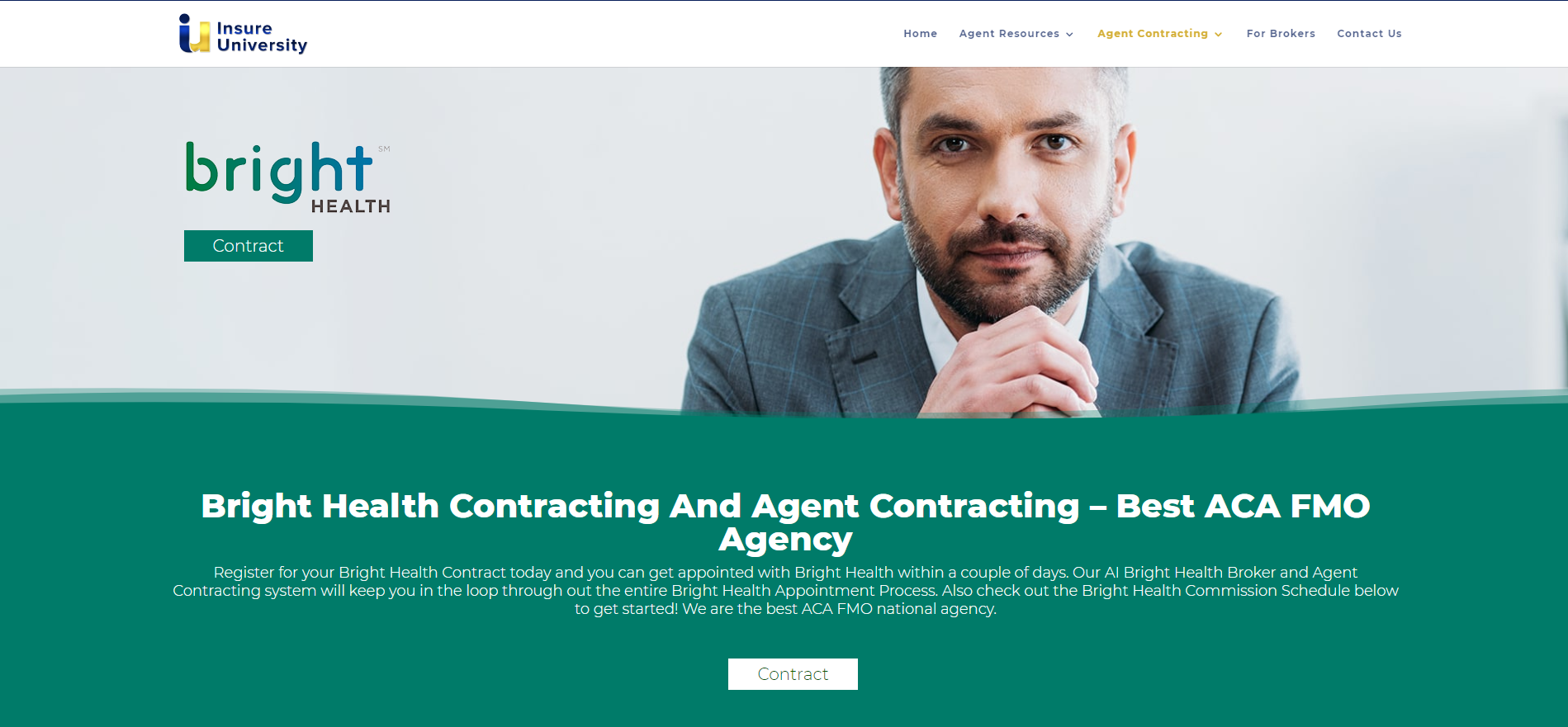 Bright Health is expanding once again in 2020 and BenaVes921t is working very closely with them to ensure health insurance agents and brokers can get contracted and ready to sell new 2021 Bright Health ACA Plans during this 2020 Expansion.
Miami, FL – July 23, 2020 – Bright Health Is Expanding Into Broward And Miami-Dade County Markets In South Florida For The 2021 OEP.
Bright Health, has announced their 2020 expansions for Individual, Group, and Medicare Advantage products. Bright Health will be offering Individual and Family plans including ACA "AKA Obamacare Plans" in Broward and Miami-Dade Counties in South Florida; Asheville, Greensboro and Raleigh-Durham in North Carolina; and DuPage County in Illinois. In 2019, BenaVest was the one of the #1 General Agency IMOs and were able to assist agents in getting contracted over night through their new AI Contracting Software, which helped ACA Carriers contract agents in areas where they were looking to expand aggressively for the 2019 enrollment season. BenaVest's organized speedy contracting process allows agents to get contracted with Bright Health and feel at ease through the whole contracting process because in some cases it happens within a couple of business days due to their Autopilot Software Systems.
BenaVest's Bright Health Contracting manager, Tina Gannon, said, "Bright Health structured the most convenient and advanced, agent-friendly, back-end which brokers can use to help their clients navigate their Bright Health Plan's. When it comes to the agent's Bright Health Members, they can pull Member ID numbers conveniently and look over the clients that need to make payments and they can also run checks and balances on their books of business within minutes." Agents wanting to get appointed with Bright Health, can visit BenaVest's Bright Health Agent Contracting webpage for a step-by-step video guide that takes agents through the whole process of contracting and how to get appointed with Bright Health.
BenaVest has also just rolled out its "New Free Robust Agent Membership Platform in June of 2020". The new Platform has 4 primary components, Client Marketing, an AI Agency Builder Platform, Autopilot Webinar Agent Training & Powerpoint Tool Maximizer, and Carrier Resource page for almost every and any Health, Life, and Annuity Carrier in the industry.
The Client Marketing section has step-by-step guides illustrating proven strategic social and local marketing tactics that BenaVest uses to create its own internet leads on platforms like Google, Facebook, Instagram, and Twitter. The ad creatives lead to the agent's personalized websites, which are click funnels and do influence the potential client to register for help or the valuable tools that are sent to them during the registration process. Then the potential clients are put into an autopilot drip marketing campaign. Agents are able to strategically put together client marketing campaigns and have their budget matched by BenaVest at zero-cost all in the platform. BenaVest has over $1,000,000 in co-op set aside for the upcoming health enrollment periods for 2021 OEP that they are looking to share with producers and partner agencies. This co-op is available for radio, TV, lead gen, and retail space.
The Agency Builder Platform is very similar to its Client Marketing Platform in that it also has step by step social, local, and email campaigns that have proven to recruit mass amounts of agents and agencies in BenaVest's own downline. The platform also includes all of the software necessary to build an agency and keep track of all of the agents that request contracting and get cemented in their downline. The contracting is done on a live interactive document so agents can see contracts being processed in real-time.
The Training Platform is available to the agents and all of the agents in their downline. Agents have access to all of our training across all lines. These trainings are automated webinars that are hosted by some of the best minds in the industry with a combined 70 years of experience in the field. They also include the Powerpoint the webinar was based on that includes all of the tools and marketing material they need to get their first sale on the books. Once trained, agents can also use these training tools to recruit agents into their own downline.
If BenaVest's primary goal when creating this new platform was to build an insurance platform that encompasses everything an insurance agent needs to write more business and build an agency, they have definitely succeeded, Regina Sara (Director & Part Owner) says "We have agents that have recruited 30 agents in 30 days and agents that have also written over 200 policies in 30 days using our Step-by-Step Marketing Guides, so I guess we are doing something right!"
About Us
BenaVest is a National Insurance FMO General Agency specializing in ACA and other health insurance products, including their Bright Health Appointment system. BenaVest offers top of the line carrier commission contracts and products to provide a variety of options for insurance agents to sell. Their primary goal is to develop professional agents and agencies by providing high quality marketing materials, training and support.
Media Contact
Company Name: Benavest
Contact Person: Michael Argento
Email: Send Email
Phone: 7273243708
Address:3043 Johnson St
City: Hollywood
State: FL
Country: United States
Website: https://www.insureuniversity.com/