Atlatl Software Prepares for the New Generation of Manufacturing Leaders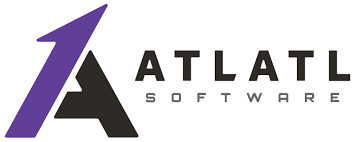 The manufacturing industry is in the middle of a digital transformation according to Atlatl Software. Industry leaders will have to start re-evaluating marketing for the new demographic, Millennials, who make up for 38% of industrial purchases from manufacturers, and 32% from distributors.
With more than 11 million global decision-makers on LinkedIn alone, there is a gap today between manufacturing buyers and sellers. Not only are Millennials beginning to take over these decision-making roles, but also bringing in consumer buying behavior and expectations as well.
According to a 2017 Forrester Research study, "digital natives prefer short bursts of information, often in visual formats, and they think phone calls are tedious and disruptive." With this insight, it is easy to understand how these buyers may be reluctant to get a quote from a manufacturing website that requires lengthy descriptions of products with the end result being a consultative phone call to verify those needs.
Younger buyers are accustomed to real-time purchasing decisions that are personalized to their needs. Visual configurators, such as Atlatl Software, enable this type of experience for customers. The buyer can configure the exact product being purchased and get a quote all within a few minutes versus a lengthy phone call with a sales representative.
To read more, go to: http://bit.ly/2MiiwED
About Atlatl Software:
Atlatl Software (www.atlatlsoftware.com) delivers speed and accuracy to power a more productive sales experience. We are able to do this by leveraging the benefits of 3D visual product configuration and step-guided workflows to streamline the sales process and drive efficiency. To ensure order accuracy and empower users, we work closely with our customers to understand their business, product, and engineering rules. Building these into our tool, our customers are able to work faster and more independently than before to improve their productivity.
The result is increased sales, higher win rates, and a better customer experience when partnering with Atlatl Software. Follow Atlatl Software on Twitter @Atlatlsoftware
Media Contact
Company Name: ATLATL Software
Contact Person: Chris Beaudin
Email: Send Email
Phone: (540) 335-1801
Address:658 King St
City: Charleston
State: SC
Country: United States
Website: www.atlatlsoftware.com