Survival, the only film in the world that covers the journey of an American to Brazil to empower the people through education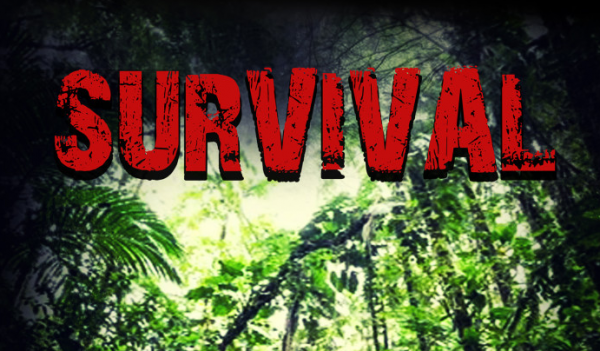 Survival is an upcoming and historical Brazilian work of fiction that depicts the journey of one American to Brazil, where he empowers the people through education, awareness, and inspiration. It's a one of its kind film that highlights Brazil's slave past and the role of education in changing its course of the future. The independent film produced by author Keith Lane, who has taught English in Sao Paulo, Brazil, is first introduced on the crowdfunding platform Indiegogo, where it seeks a funding of $100,000 to cover the filming, editing, videography, photography, staff, cast and crew, distribution and marketing and all other expenses related to the film production.
Keith Lane carries a B.S. in Psychology from Washington State University and loves to explore mindsets, histories and societal norms that come together in a diverse and complex nation like Brazil. During the time he spent in Brazil, he learned Portuguese, made friends and got a deep understanding of Brazilian history and culture. This inspired him to put together this movie. That will introduce the world to Brazil's history and future in a cinematic manner.
Survival will also shed light on the societal issues prevalent in Brazil such as the normalization of poor education in Brazil. It is to be noted that only 3% of Brazil's black population attends college and many of the natives are still racist towards those descended from the slave trade. Survival can be called a time travel film that ties together the harrowing past of Brazil with modern-day trials and tribulations. It is loosely based on Keith Lane's book "Why Do Men Go to Brazil For Love? and highlights multiple facets of the country, including its history, modern-day romanticism and more, that will get the viewers hooked within a few minutes.
"Survival follows protagonist Shawn Lane as he decides to travel to South America to enhance his career, explore and experience a different culture that he believes will change his life forever. Even though he faces criticism from his family and friends for his decision, he follows his heart and sets out to South America to find himself in a new and unique landscape. He begins to teach English and gradually explores the various facets of the culture, society, history, and tradition of the country.
Falling asleep, Shawn wakes up to find himself on an ancient ship in Salvador, back in 1680, where the slave trade was in full swing. God comes down from Heaven and reaches out to Shawn, confirming that his inclination has always been correct: education is the way. Before returning to Heaven, God says that Shawn's actions in Brazil will stand to be the atonement of generations of malicious transgressions.
After this encounter, Shawn knows what he must do. He begins to hold speeches around Brazil akin to Dr. Martin Luther King, detailing that the function of education is to teach one to think intensively and critically. With the people of Brazil inspired, and the power of education in their hands, the landscape begins to change. Shawn becomes the head of the entire education system in Brazil, accredited with the much-needed changes that are going to impact people forever."
Support the film now at Indiegogo.com.
Media Contact
Company Name: Creative Productions
Contact Person: Keith Lane
Email: Send Email
Phone: (480) 200-7605
Country: United States
Website: www.indiegogo.com/projects/survival–42#/