Music Artist Randyman Releases His Latest Single "COCO"
Randyman Releases His Latest Single "Coco"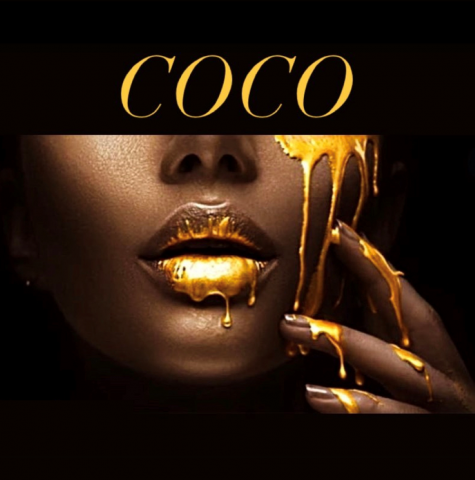 Randyman releases his debut single "Coco." The track paints a vivid picture about three different types of women and their lifestyles. One being judged based off of what she wears and her surroundings, but on the flip side of judgement their is more to her then what you see.
Another tells the story of an exotic dancer that thinks a bit differently outside of her nightlife world. She is not your average dancer her ways and mind is set and locked on something much bigger then the flashly and quick lifestyle of a dancer.
The last whom is a hardworker recently divorced mother of three who struggles in her home and work life. Dealing with day to day stress of not being given credit for her hardwork in the office and running a home as a single parent with kids that begin to show signs of resentment.
Randyman released his first debut single Scared Money on June 20th, 2020 which is still doing amazing globally. Born and raised in New Orleans LA, where recording labels such as Cash Money Records, and No Limit Records where founded Randyman found himself at a very young age being fascinated by the universal language of music.
In 2003 Randy joined a music label called Infiltration and would perform at various mic nights as well as nightclub performances. He was one of many up and coming artist on the label with artist such as Marrero Desto AKA Dollah Billionz who recently passed away in New Orleans, LA.
Randy moved away in 2005 due to Hurricane Katrina, which left his city unlivable. Having to move away, he made the decision to move to Atlanta Georgia where he then would make some of his music connections. At that time, Randy was putting the entire piece together to build someday his own Recording Label. Wanting a change of pace Randyman moved away to Houston, Texas and began making connections there as well, but all came to a halt on January 1st, 2009 when his Cousin Adolph Grimes the 3rd was killed by the New Orleans Police a few minutes after midnight on New Year's Day.
This took a toll on Randy and he stopped creating music because his mind was no longer focused on music. Struck by tragedy which then remarkably turned into inspiration Randyman has recently returned to the music scene to reclaim his place in the industry releasing music for the masses under the visionary, but yet thought provoking art of what he titles his music as vocal pictures.
Stream Randyman Music
Spotify: https://open.spotify.com/artist/4nFE6TpDF2nvGt9r1RQ4Hl?si=RZ60fb_WTn2uFfrimB7ndA
Apple Music: https://music.apple.com/us/artist/randyman/1516148191
Social Media
Instagram: https://www.instagram.com/randyman504/
Media Contact
Company Name: Randyman
Contact Person: Randy Bibbins
Email: Send Email
Phone: 407 840 9127
Country: United States
Website: www.randymanofficial.com