GRAND KOI Offers Huge Collection Of The Best And Rarest Japanese Koi Fish
Now, one can have pre-sale bookings for high-quality Koi from the top Japanese breeders as a part of the new harvest fall 2020
Douglasville, USA – December 18, 2020 – Japanese koi fish synonymous withcourage, patience, strength, and success. They also symbolize peace and tranquility because of their slow and graceful swimming. As they have a long life span, they are thought to bring good luck as well.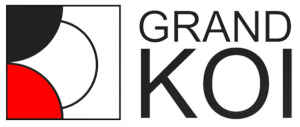 Founded by Koi hobbyists of various continents including Asia, the Middle East, and the USA, GRAND KOI happens to hold the largest stock of imported Koi fishes from the renowned Koi breeders of Japan like Dainichi, Sakai, Momotaro to name a few. They also maintain a preferred buying status with the breeders to deliver the customers the rarest collection.
GRAND KOI maintains a robust protocol for the selection of Koi fishes so that the customers get the healthiest super-quality fishes. They supply Nijikawa Koi foods and Matsuda nets and bowls for the Koi hobbyists. The company also has tie-ups with the leading producers of automated feeders and many other Koi accessories.
Koi fishes were first bred from the common carp in Japan. Because of their attractive colors, they are carefully selected and improved giving rise to the present amazing varieties. According to Feng Shui understanding, Koi fishes deliver material and spiritual abundance and this is why they are so popularly liked.
GRAND KOI offers Agioromo, Benigoi, Chagoi, Doitsu gin, Karashigoi, Kohaku, Snake, Showa, Yamabuki, and many other varieties to choose from.
"At Grand KOI, it is our objective to supply our customers better than the best Koi from Japan for the value paid. We know that sourcing premium quality Japanese koi is not easy, but it is essential. To supply our valued customers the Koi they are looking for, we keep in close touch with the best breeders throughout the whole season. It helps to ensure that the customers get the best Japanese koi fish at the right price. Our breeders are well-trained and they breed koi fish in the azukari mud ponds. With our presence at the center of the Koi world, we get to know about availability, quality of the stocks, and the first choice," stated a spokesman of GRAND KOI.
To buy Koi Fish from their website one can glide through their collection and add any particular variety to the cart. There are Koi fish for sale from any particular breeder using their website.
Media Contact
Company Name: Grand Koi LLC
Contact Person: Media Relations
Email: Send Email
Phone: 1-844-472-6356
City: Douglasville
State: GA 30135
Country: United States
Website: https://www.grandkoi.com/