Odara Cosmetics Australia Disrupts the Cosmetics Industry with Makeup Products For Women of Color
Australian based beauty brand, Odara Cosmetics Australia, launches a wide range of natural mineral and organic products to address the needs of underserved women of colour
Odara Cosmetics Australia was founded by Amal Duale, an experienced professional makeup artist with the primary goal of providing premium quality beauty products to meet the needs of the women of colour who have been neglected by cosmetics brands over the years.
"I'm trying to fill the gap for my fellow sisters of colour, as Australia is so multicultural. I've always struggled to find makeup that suits me not just in foundation and other complexion products but as well as eye shadows palettes and lipsticks and I don't want this generation of young girls to go through the same," said Amal Duale, the founder of Odara Cosmetics Australia. "I'm a wife and mother of 4, a former qualified makeup artist and I'm very passionate and motivated to do the best I can and stick to my beliefs," Amal continued.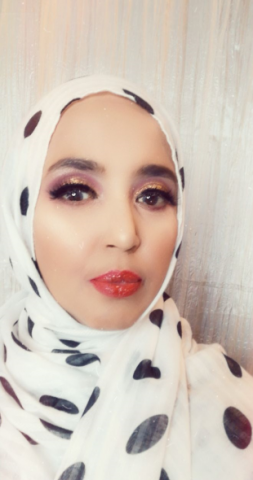 Amal Duale Founder Odara Cosmetics Australia
According to a report published by Allied Market Research, the multi-billion-dollar global cosmetics market is expected to reach over $429 billion by 2022. The report also revealed a shift of preference for natural and organic beauty products. However, many of the available beauty products in the market are chemical-laden, with the few natural beauty solutions relatively expensive. Consequently, Amal Duale is looking to change this narrative by providing quality yet affordable natural makeup and beauty products to consumers, starting from Australia.
Amal Duale, a Muslim woman of Eastern African heritage, decided to launch the brand after struggling to get suitable makeup products. This inspired her to create Odara Cosmetics Australia to ensure that new generations do not suffer the same fate. The products from the brand include lipsticks formulated with Shea butter and jojoba oil to reduce inflammation and treat blemishes, green tea extract foundations, and face serum made with coconut oil for preventing wrinkles, dryness, and flaking.
The products are vegan, cruelty-free, and chemical-free, and are suitable for all skin types. Odara Cosmetics Australia's products are high in pigment, long lasting and offer colours that compliment darker skin tones.
The fantastic range of products from Odara Cosmetics and the unique combination of quality and affordability make the brand the ideal makeup companion for women that are particular about the health of their skin.
For more information about Odara Cosmetics Australia and the range of products offered, please visit – https://www.odaracosmetics.com.au. The beauty brand is also available across social media, including Facebook and Instagram.
About Odara Cosmetics Australia
Odara Cosmetics Australia is a cosmetics brand founded by Amal Duale. The brand focuses on creating cosmetics for all skin types and tones, with natural makeup products for light, tan, dark, and deep dark skin tones without leaving an ashy undertone.
Media Contact
Company Name: Odara Cosmetics
Contact Person: Rehana Bibi
Email: Send Email
Phone: +61430233773
Country: Australia
Website: https://www.odaracosmetics.com.au/