Trifecta Light System, a Non-invasive Alternative to Liposuction, is Now Available at Trifectalightstore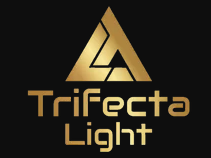 Liposuction is a cosmetic surgery that takes away fat from those areas where diet and exercise prove to be less effective. It is becoming common to look for non-surgical ways of losing additional weight without liposuction. Luckily, there is a non-invasive way, which is the red light or trifecta light system. This is exactly what Trifectalightstore.com is promoting and selling.
November 9, 2020 – It is true that people looking forward to get rid of excess fat need a comfortable, non-invasive method. A surgery, including liposuction, is simply not an ideal choice for them. Fortunately, trifectalightstore.com is offering a non-surgical, non-invasive mechanism for removing this extra fat that is stubborn enough to not budge even after hard workouts and stringent diets.
This mechanism uses a red light therapy device that has been proven to work by breaking fat cells and kindling their cellular and mitochondrial energy while releasing wastes safely into the bloodstream. The result is reduced fat in the area of treatment. The device features pads that emit highly intense red and near-infrared wavelengths, which are proven for their ability to reduce fat cells and wrinkles, stimulate collagen and elastin production, and tighten the skin without any side effects.
The Home page of this site explains the same through an interesting video and a collection of images. However, the in-depth secrets and facts of this non-invasive therapy are accessible through the menu options on the top. For example, clicking TRIFECTA discloses the positive effects of the red light therapy for slimming the body, face-lifting, healing the body as a pain reliever), and healing the condition of neuropathy.
According to a spokesperson, "We are selling this non-invasive system only after it has shown its effectiveness during the trials. Instead of only selling it, we are also informing our customers or visitors about this new system so that they can make an informed decision. For this, we have information on our new portal and offer trainings to those who are interested."
About Trifecta Light System
Trifecta Light is an evolving portal dedicated to red light non-surgical therapy for reducing excess body fat and contouring one's body. It not only sells this product but informs the visitors about it in a detailed way through its different menu options.
For more information, kindly visit https://www.trifectalightstore.com/.
For Media Inquiry
C/O: Eddie Brown, Regional Representative
Phone: (516) 528-1404
E-mail: [email protected]
Media Contact
Company Name: Trifecta Light System
Contact Person: Eddie Brown
Email: Send Email
Phone: (516) 528-1404
Address:58 West Portal Ave #510 94127-1304
City: San Francisco
State: CA
Country: United States
Website: https://www.trifectalightstore.com/