Paragon Digital Marketing Group CEO, Luke Shankula Launches a New 10 Application Guarantee
Luke Shankula is the CEO of Paragon Digital Marketing Group and a leading mortgage marketer, who has just launched his new 10 application guarantee.
July 22, 2020 – Shankula, who is also a top mortgage marketer, has launched his new 3-phase loan acquisition blueprint that promises to bring in new applications. As a successful entrepreneur, Shankula has a genuine passion for sharing his knowledge and techniques that will ensure others in the mortgage business become as successful as he is or surpasses him.
Success in any endeavor is achieve-able when a set of solid, proven principles and practical techniques are followed. These are only made available by those who have done the same thing and achieve tremendous results and success. Shankula is one of the few people who are ready to share what gave them results. Instead of keeping his proven marketing techniques to himself, he derives so much joy from sharing his knowledge for others to learn, apply, and get massive results.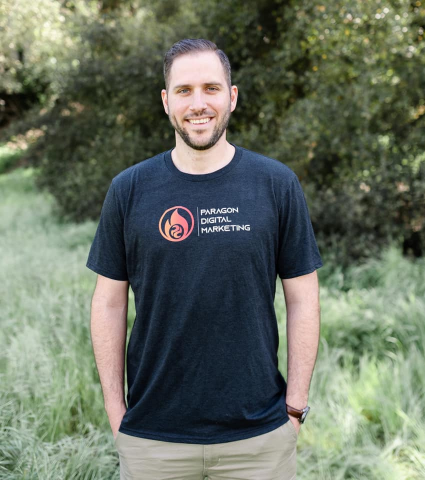 Shankula is always looking for new ways to assist other entrepreneurs in the mortgage industry to get more clients and improve their business. With the launch of his new 10 application guarantee program, which is aimed at providing people with the 3-phase loan acquisition blueprint, he is committed to helping others with his knowledge.
Commenting on the launch of the program, Shankula said, "We'll deploy one of our seven proven campaigns that have generated massive ROIs in multiple markets for you. You'll get our battle-ad types, best-performing images, and copy that is proven to convert. We will also customize our proven turn-key landing page design for each mortgage business and will also host it and design it for our clients."
Shankula is so confident in his program that he noted if it does not bring in 10 new applications to mortgage business owners, he and his team will work for free until it does.
Shankula's new program is already getting a lot of positive attention from people in the mortgage industry, many of whom have posted reviews on his site.
One reviewer on his site noted, "Started with Luke in June and we have 26 closed loans and 29 approved and shopping."
To learn more about Shankula and his new 10 application guarantee, please visit www.loansondemand.co/10-app-guarantee
About Luke Shankula and Paragon Digital Marketing Group
Luke Shankula is a devoted husband and father to two children as well as a leading mortgage marketing expert and the CEO of Paragon Digital Marketing Group.
Media Contact
Company Name: Paragon Digital Marketing Group
Contact Person: Luke Shankula
Email: Send Email
Phone: 7029358906
Country: United States
Website: www.loansondemand.co/10-app-guarantee