kohlala Stroller Organizer Takes Parenting Blues Away, Makes Outdoor Visits Fun Again
Busy moms and dads need to stay organized, especially when they are out with their babies in strollers. To keep everything in place, the new baby brand kohlala has introduced its debut product, the kohlala Stroller Organizer, featuring 4 cute designs with 5 pockets and other new features.
New parents know the stress that comes with losing track of baby essentials and where they are kept. When outdoors with a stroller, not finding the cup or napkin at the right time can get distressing, especially when it happens all the time. The kohlala Organizer is from two new parents, for other parents, and is aimed at helping them focus on enjoying every moment with the little ones.
With kohlala, moms will never have to fuss about anything. Designed for ease of use and convenience, the organizer features 5 easily accessible pockets as part of a large, 35cm x 12 cm bag. Two little straps allow for easily attaching the organizer to a wide range of strollers. Two special cup holders allow for drinks to be kept ready at hand at the right temperature.
"We want to make your parenting journey as easy as possible, so you can focus on enjoying every moment. Our products are centered around convenience and ease of use, so you never have to fuss over anything other than your baby. The kohlala Organizer is available on kohlala.com, and we look forward to seeing new moms and dads discover our website," says Antoine Blanc.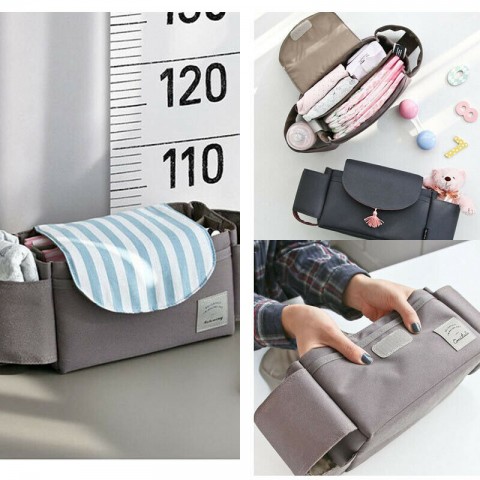 There are several reasons to buy the kohlala stroller organizer. The bag is highly functional, easy to install and use. It is built with the insights of parents who know better. Lastly, 1% of the proceeds from sales will go towards the Australian Koala Foundation to save the koalas!
Founder, Antoine Blanc is a top personnel in the digital marketing space. He currently works at Facebook as a marketing lead in Asia for WhatsApp and Messenger. He lives with his family in Singapore. The idea to design and introduce the new stroller organizer was borne of their personal experiences, and is now a small family business. The kohlala products feature colorful designs, rigid quality standards and are made with fine craftsmanship and creativity.
The kohlala stroller is available on kohlala.com and you can use the discount code "kohlala" to get 20% off on the website.
For more information, please visit: www.kohlala.com
Media Contact
Company Name: Kohlala
Contact Person: Antoine Blanc
Email: Send Email
Country: United States
Website: https://kohlala.com/