The Best Online RC Hobby Products Store – HorusRC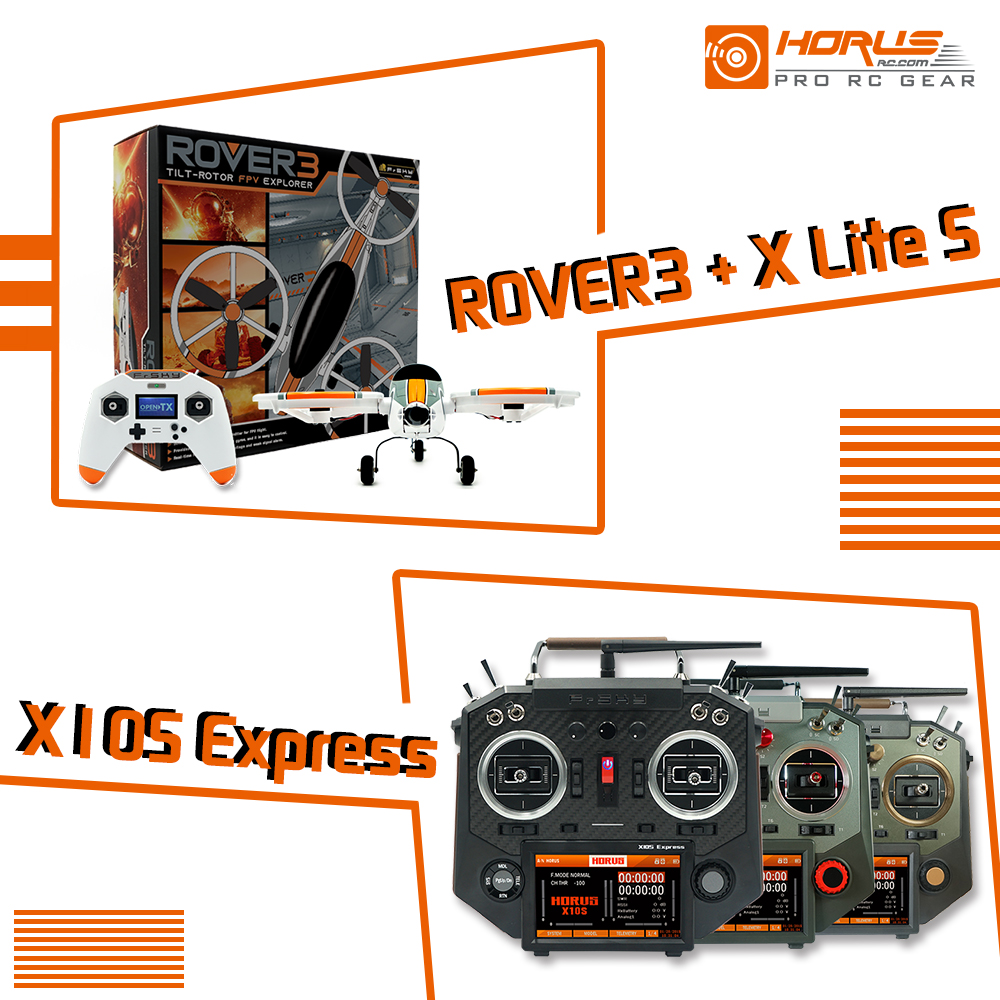 The world of flying drones has certainly exploded over the last few years with many taking what was once a simple hobby and earning money with legitimate business ventures. HorusRC is an online hobby store specializing in all things drone.
HorusRC is offers everything a drone enthusiast would want from individual parts to complete drones. They offer fast shipping and free shipping with orders over 30 dollars. Shoppers who use HorusRC for their online hobby store find the customer service to be top-notch with people on hand to answer almost any question.
HorusRC has a full selection of fixed-wing drones in three different formats: kit only, where the customer will have to supply certain parts to complete the drone; PNP, featuring motor, propeller, ESC and servos and FPV ready, take the drone out of the box and fly as well as take photographs with an onboard camera.
FLYING WING DRONES
Much like the fixed-wing, the flying wing drone closely resembles a standard RC airplane. Horus RC flying wing drones come ready to fly directly out of the box. Unpack, and the product is ready to go after a few quick and simple safety checks.
For those outside of the drone hobby sphere, most people think of the FPV drone as the standard drone enjoyed by so many. FPV stands for a first-person view and means the operator of the drone has a complete view of the area around the drone while it is in the air. The operator has a cockpit point of view of the drone flying experience. All FPV drones come 'ready to fly' directly out of the box.
HorusRC offers kits, parts, receivers, and transmitters for the drone hobbyist. A regularly updated blog features lots of information on new products, specifications and other topics of interest to the drone hobbyist.
More information, including a full line of all of their drones and drone kits, is on the website.
Visit www.horusrc.com.
Media Contact
Company Name: Shanghai Horus Technology Co., Ltd.
Contact Person: HorusRC
Email: Send Email
Phone: +15205100888
Address:Room 368, Unit 302, Fute North Road No.211, Waigaoqiao Free Trade Zone Pudong
City: Shanghai
Country: China
Website: https://www.horusrc.com/