Fab Slabs Australia Has Released a Food Safety Alert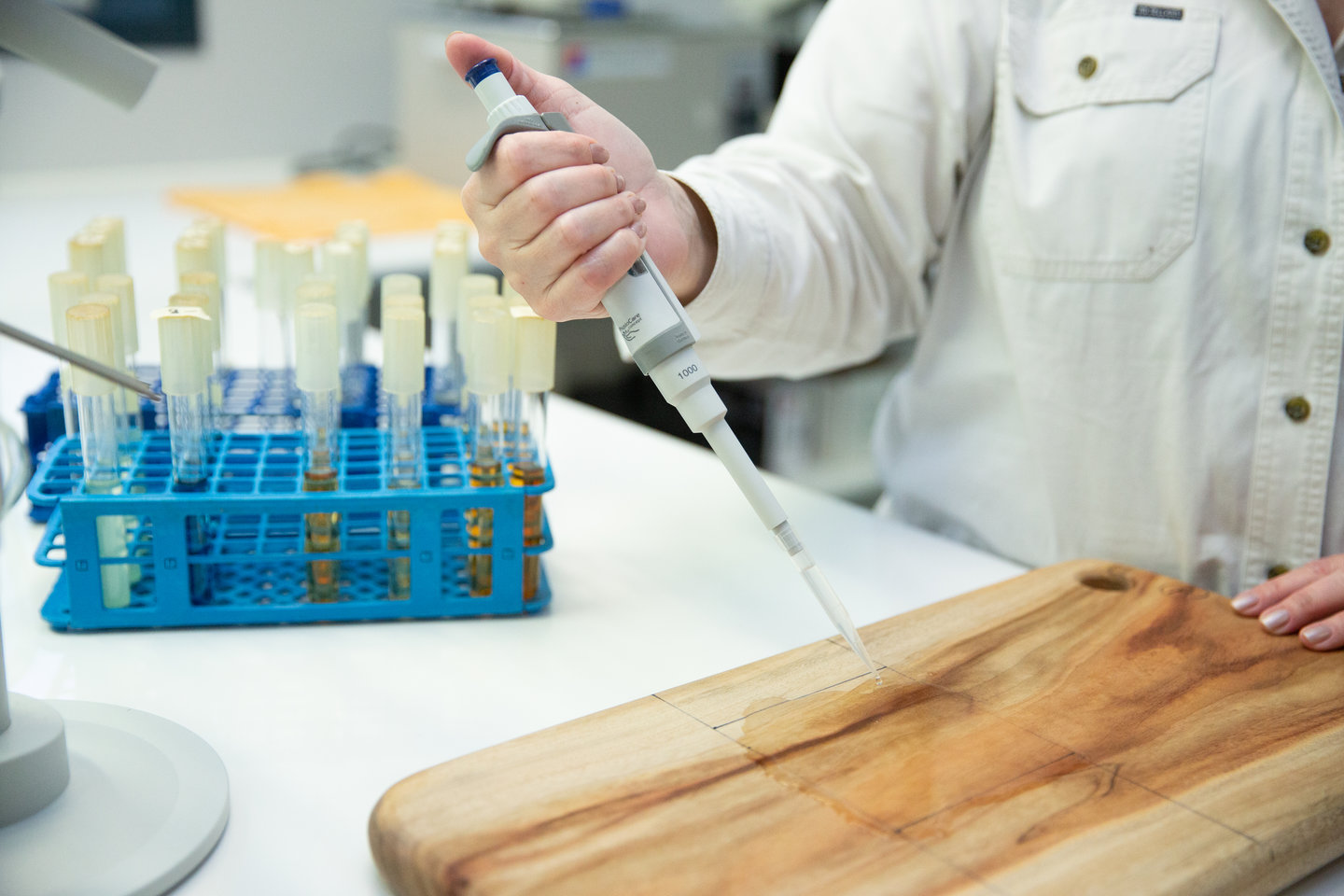 3rd September, 2019 – Queensland, Australia – In what is believed to be a world-first, Fab Slabs Australia has confirmed that their cutting boards are NATURALLY and PERMANENTLY antibacterial. Extensive laboratory tests were conducted on ten-year-old, seven-year-old and brand-new wooden cutting boards, voluntarily submitted by Fab Slabs. The tests revealed ZERO bacteria present on all samples.
The NATA approved laboratory inoculated new Fab Slabs cutting boards with the most common food bacteria including E. coli, Staph, Salmonella, and Listeria. These bacteria were unable to survive on any of the boards despite repeated testing.
Fab Slabs not only provided their brand-new cutting boards for testing but also submitted cutting boards that had been used domestically and commercially for seven to ten years. These cutting boards were collected from the restaurants and kitchens directly and stringently tested. At the conclusion of all testing, microbiologists confirmed that they were unable to find any bacteria on the used cutting boards. These results give consumers peace of mind and confidence that food prepared or served on a Fab Slabs board is far less likely to be contaminated by bacteria than food prepared on other surfaces.
"Years ago, we developed a unique heat treatment process with kiln drying experts. This process along with the natural antibacterial properties and oils in the timber we use, ensure that our cutting boards are naturally and permanently antibacterial. We believe these NATA test results to be a WORLD FIRST and will set a new benchmark for all other manufacturers," said Paul Russell, Owner, Fab Slabs
About Fab Slabs
Fab Slabs is a family-owned and operated business set up in 2004. With a factory located in Queensland, Australia. All its cutting boards are hand made in Australia and are made from one single solid slab of timber, all Fab Slabs boards have been heat-treated so they will not go mouldy under normal conditions. No chemicals are used in the production of the cutting boards. Unlike many other companies, Fab Slabs does not inject the cutting boards with any liquid to make them antibacterial. Rather, it uses a unique drying process that ensures the boards maintain their naturally and permanently antibacterial qualities.
Fab Slabs are currently seeking to appoint distributors/wholesalers and retailers in all regions. Should you require further information pertaining to these tests or distribution, please contact Fab Slabs direct.
Media Contact
Company Name: Fab Slabs
Contact Person: Paul Russell
Email: Send Email
Phone: +61 415 811 905
Country: Australia
Website: https://fabslabscuttingboards.com.au/