'EVERYDAY HERO' WARMS HEARTS ON THE FESTIVAL CIRCUIT
The everyday hero, who became everybody's dream
Los Angeles, CA – August 29, 2019 – As "forever Brother Nan" living in the LiTan villagers' hearts, explore and discover the wondrous efforts of selflessness, dedication and adventure that change a village forever.
Emerging filmmaker Zheng Hua's inspiring biopic, EVERYDAY HERO (aka Nan Ge, Southern Brothers), has been making great strides while on the festival circuit, awarded 'Best Film' at the Chinese Italian Festival and won the "Five One Project". Additionally, EVERYDAY HERO has been prestigiously selected as one of 21 films to feature in the "Exhibition of Excellent Domestic Films to celebrate the 70th Anniversary of the Founding of the People's Republic of China".
Produced by and starring Sun HongTao, EVERYDAY HERO recounts the story of Guo Jian Nan who left his occupation at Heavy Industries Group to journey to western Guangdong, to the rural and impoverished village of LiTan. Within nearly two years, Guo Jian Nan is able to develop infrastructure by rebuilding roads, fixing windows of broken schools, and installing tap water. He is able to revitalize the LiTan village by overcoming poverty and achieving prosperity for a better reality. Ultimately, Guo Jian Nan discovers the heartwarming villagers of LiTan, embarking on an adventure of a lifetime that would change the village forever. But, as the town and people re-build, Guo Jian Nan's health begins to deteriorate, suffering a sudden heart attack due to overwork.
After spending a lifetime helping others, can Brother Guo Jian Nan help himself?
"Through the vivid and touching words and deeds of Nan Ge, the villagers also let the audience really feel the depths of the poverty alleviation cadres. Incredibly warm, the villagers showed the tremendous changes that Guo Jiannan brought to their lives," wrote Atlanta Chinese News.
Watch the trailer for EVERYDAY HERO here: https://vimeo.com/267348540.
Produced by Guangdong Southern Lead TV & Film Communication Co., Ltd., TriCoast Entertainment has released EVERYDAY HERO onto digital streaming platforms (DirecTV, Amazon, In Demand, iTunes, Vimeo on Demand, Google Play, Dish and Sling).
Watch EVERYDAY HERO today on Amazon here: https://amzn.to/2NBfKdI.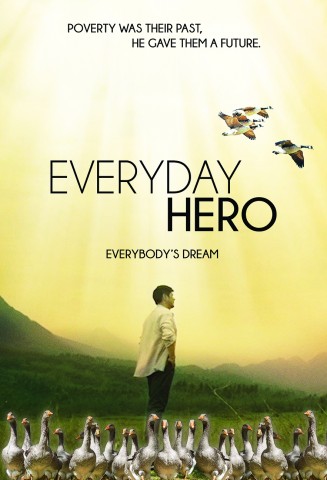 EVERYDAY HERO (2017, 91 min.) Directed by Zheng Hua. Produced by: Sun Hong Tao. Cinematography by: He Yong Jian. Edited by: Ed Marx, Jeff Murphy. China, Chinese. Guangdong Southern Lead TV & Film Communication Co., Ltd. TriCoast Worldwide, TriCoast Entertainment.
PRODUCTION COMPANIES: Guangdong Southern Lead TV & Film Communication Co., Ltd.
About TriCoast Entertainment:
TriCoast Entertainment is a premium Domestic Distributor, representing the best of U.S. and international films: in theaters, on VOD, on DVD and TV. Sister company to TriCoast Worldwide and TriCoast Studios, the company is located at the Studio facility in Culver City, Los Angeles.
Founded by: Strathford Hamilton and Marcy Levitas Hamilton.
Media Contact
Company Name: TriCoast Entertainment
Contact Person: Jenna Wilen
Email: Send Email
Phone: 3104587707
Address:11124 Washington Blvd.
City: Culver City
State: California
Country: United States
Website: http://www.tricoastworldwide.com