Hotsuit Launches Back To School Homecoming Campaign, Featuring Select Promotions On Product Line Favorites
Denver, CO – Hotsuit, a luxury, high-end sports apparel brand in Denver, Colorado, has launched its homecoming Back to School promotion campaign. As of August 24, 2019, customers to Hotsuit.com will receive exclusive deals on offerings in celebration of the back to school season on premium Hotsuit apparel.
The Hotsuit product line includes many premium items for students, male or female, and professionals. Apparel items are fit for students, athletes, and more, and product lines include sports casual t-shirts, casual pants, commuter pants, sports trousers, crop tops, leggings, quick-dry shirts, quick-dry shorts, and more. With ease, upgrade your wardrobe with premium, high-end apparel for the Back To School season.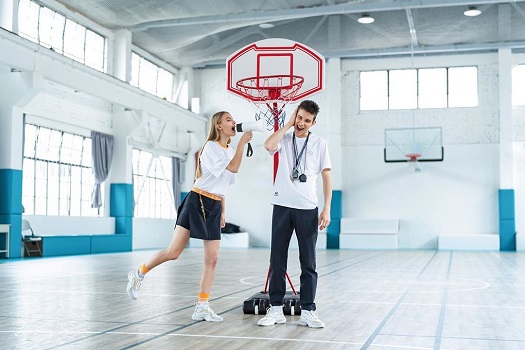 Hotsuit's Back To School homecoming promotional discount is automatically applied to items at checkout and via the online store. During the promotional period, customers to Hotsuit can enjoy premium discounts and promotions, including a "Buy 2, Get 20% Off" and "Buy 3, Get 30% Off" deal. For a limited time, free sports backpacks are eligible as giveaway items.
Sweating impacts everyone in modern society, and Hotsuit's sweat-suits and premium apparel lines allow skin to breath and pores to open, speeding up the process of circulation, the body's metabolism, and its ability to remove harmful waste products such as urea, lactic acid, ammonia and other toxins to improve skin and health.
For more information on Hotsuit products, or to take advantage of this promotional sale and browse the current selection of Hotsuit available items, please visit Hotsuit.com.
About Hotsuit
Hotsuit was founded in 1999 in Denver, Colorado, United States. A niche and high-end fitness and sports apparel brand, the company's product line has evolved from its patented fabric sauna suits since 1999 into various product lines.
Media Contact
Company Name: Ageas Inc.
Contact Person: Schroeder Jo – Founder/CEO
Email: [email protected]
Phone: 720 805 2778
Address:780 EPPERSON Dr.
City: City of Industry
State: California
Country: United States
Website: www.hotsuit.com