CPAPPAL launches amazing deals on their wide range of supplies such as "CPAP Machines"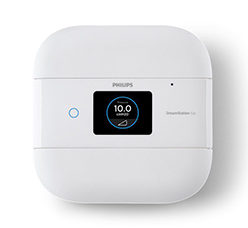 CPAPPAL has again reiterated their goal of helping millions of people across the globe live a healthy, happy life by providing premium quality respiratory supplies to patients at remarkably affordable rates. The platform has again launched amazing deals on its plethora of products, making it easy for people to purchase their desired solution without having to break the bank.
Sleep is a critical activity to the wellbeing of an individual with health experts recommending a minimum of eight hours of deep sleep every day. Unfortunately, millions of people across the globe do not enjoy this duration of sleep, which has become a luxury to many due to several reasons. Sleep apnea is a potentially serious sleep disorder in which breathing repeatedly stops and starts. The condition has been identified as one of the major challenges faced by people, and several solutions have been offered by different quarters to treat the condition. However, many of such solutions have not particularly met the needs of users as they are either exorbitantly priced or fail to deliver as claimed. This is where CPAPPAL has been able to make a huge difference in the lives of millions of people in different parts of the world.
The platform offers different CPAP Machines to help users enjoy their sleep and ultimately improve their wellbeing and productivity. The discount offer on products featured on the website is a further reiteration of the platform's commitment to the wellbeing of its customers.
The categories of products offered on the platform include automatic sleep ventilator, oxygen machine, teether, nasal mask, travel type sleep ventilator, and disinfecting cleaning accessories. The products and accessories offered by the platform come with free shipping, saving buyers even more money.
CPAPPAL also provides helpful information and tips on how to get a sound, healthy sleep.
More information about CPAPPAL and the sleeping solutions offered can be found on their website. CPAPPAL is also available across several social media platforms, including Facebook and Instagram.
About CPAPPAL
CPAPPAL is the exclusive platform for home non-invasive respiratory medical supplies. The company aims to provide high-quality and comfortable treatment at reasonable and transparent prices, allowing people suffering from sleep apnea and respiratory diseases easily and safely purchase suitable products.
Media Contact
Company Name: Cpappal
Contact Person: Media Relations
Email: Send Email
Phone: 9619-3618
Country: China
Website: https://cpappal.com/