Evolux set to launch the next generation of e-sneakers on Kickstarter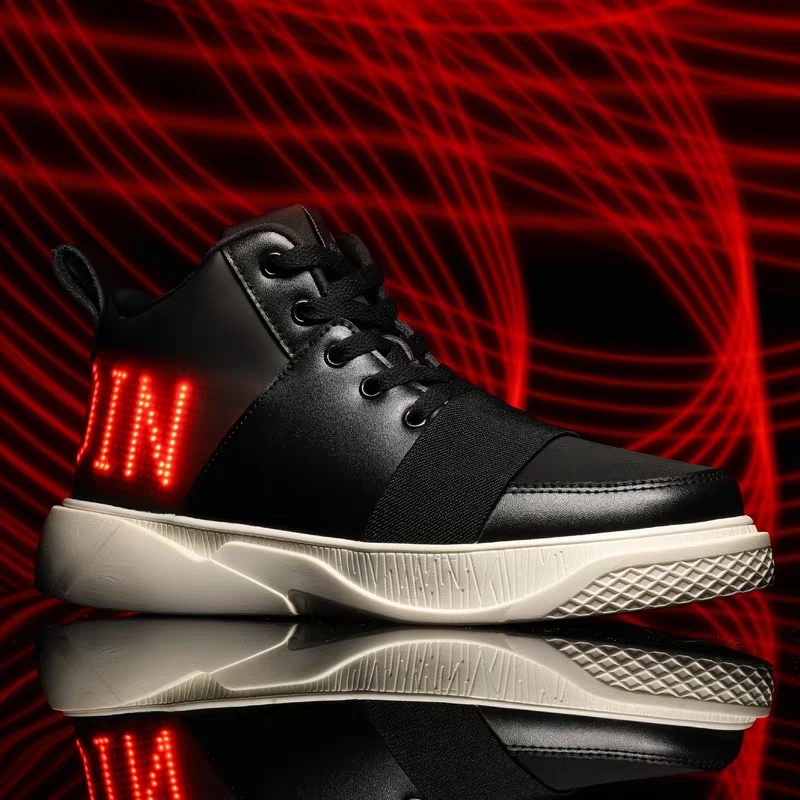 Innovative footwear fashion brand, Evolux, announces the launch of their new e-sneakers on Kickstarter in September
EVOLUX has announced that their next-generation E-Sneakers will be officially launched on Kickstarter this September 2019. Evolux is an innovation in the field of modern active footwear and offers sneaker-heads a new unique way of rocking their favorite kicks. Wearers will be sure to turn heads and attract attention regardless of the place or occasion with the Evolux E-Sneakers.
Evolux is looking to take the sneakers game and the use of technology in modern sneakers to a whole new level by allowing users to customize their shoes with an embedded flexible LED display screen controlled by their smartphone to showcase their unique style.
Users can customize their sneakers with custom designs, patterns, and text scrolling options; Evolux also has a wireless pad as an add-on accessory so users can charge their kicks without the headache of messy cables or wires. The battery life for the E-Sneakers can last up to 10 hours of continuous use.
The E-Sneakers boast a modern design, well balance of comfort and fashion. The flexible LED display offers a 190*48mm screen to showcase limitless number of display options.
The sneakers come in two styles: Black with white LED lighting and white with blue LED lighting.
Evolux is the complete E-sneaker for those thrill-seeking, adventurous personalities that love pushing the limits of experience and creative self-expression.
The Kickstarter campaign for Evolux is planned to kick-off this coming month, September, with scheduled delivery in January of 2020. The brand is also offering a discount of over 30% future retail upon launch.
More information about Evolux can be found on their website, and social sites: Facebook, Instagram, and Twitter @EVOLUXGEAR. Media may access the official press kit HERE.

Media Contact
Company Name: Evolux
Contact Person: Mike Johnson
Email: Send Email
Country: United States
Website: https://www.evoluxgear.com