24 Hour Laundry & Washateria in Houston Launches Commercial Laundry Services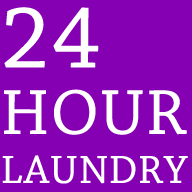 Finding a local Laundromat that has the qualities and amenities one requires can be difficult. More often than not, the available options are simply not up to the par. Most people expect a relaxing, comfortable and clean environment for their laundries. However, ironically many Laundromats tend to be the opposite of that.
Fortunately, 24 Laundry is one Laundromat in Houston, TX that offers unbridled customer service. They make the experience comfortable and easier while providing a great number of benefits. This includes free Wi-Fi, TV, games as well as drinks and snacks machines. They even provide commercial laundry services with pickup and drop off delivery for businesses, corporations, schools, hotels, and restaurants.
As their name implies, this Washateria is open at all times of the day. They offer both large and small machines to handle any size of the load. The larger Laundromat machines available offer cost-effectiveness to ensure customers can get a suitable price. For parents who may need to wash, dry and fold their clothes, an indoor playground is available. This allows kids to remain busy and enjoy themselves for the time being. For further relaxation, they have installed vended massage chairs. Customers can grab a quick massage while they wait on their clothes and let all the stress dissipate.
24 Hour Laundry's wash and fold service is the perfect option for people who may not have the time to do their own laundry. The professional staff at 24 Hour Laundry takes every possible step to ensure that customers' laundries are perfectly cleaned and ready to pick up. They even deliver them to one's doorstep if the customer requests it.
Their commercial laundry service also comes with pickup and drop off laundry delivery. This is available for businesses, corporate, restaurant, hotels, schools, vacation rental place laundry. These reasons make it one of the premier laundry service in the area.
Video Link: http://www.youtube.com/embed/mnldlZQ8AfA
About 24 Hour Laundry
24 Hour Laundry in Houston, TX, aims to be the local Laundromat of one's choice. They show every effort in perfecting their service and ensuring that the experience is comfortable and easy for their customers. They hope to create a relaxing, clean and safe environment where one can relax while they do their laundry.
For customers who may not be able to do laundry themselves, 24 Hour Laundry offers a wash and fold service too. Their professional staff carefully assesses each piece of clothing to ensure that it is washed perfectly. They then fold it, and can even deliver it to the customer's chosen destination. All these benefits and services have made them one of the premier options for laundry in Houston.
For more information: https://laundromathoustontx.com/
Media Contact
Company Name: 24 Hour Laundry
Contact Person: Media Relations
Email: Send Email
Phone: 713-660-9577
Address:7133 Chimney Rock
City: Houston
State: TX
Country: United States
Website: https://laundromathoustontx.com/